Winter Cocktails: 5 Cold-Weather Recipes to Master Now
by Karla Alindahao | 01.11.16 | feat. Oiji's Hot Buttered Rum
"What's better than hot buttered rum for wintertime? The cold weather is an excuse to enjoy sweet things throughout. It hits the spot and it's something that everyone would surely enjoy."
The Best New Restaurants of 2015
by Adam Platt | 12.28.15
"In dish after dish, Brian Kim and Tae Kyung Ku take the old umami-bomb caricature of Korean home cooking and stand it gently on its head."
Ryan Sutton's Top 21 Dishes of 2015
by Ryan Sutton | 12.23.15 | feat. Jang Jo Rim Buttered Rice
"Do you like the flavor of movie popcorn? Well that's what the chefs at Oiji make their al dente rice taste like. If only AMC theaters sold something so perfect. A+."
Oiji: Tables for Two
by Amelia Lester | 12.21.15
"The fried chicken might be the most subtle incarnation of its kind. Tapioca flour creates a lace-like skin on a dark chicken cutlet, and the filigreed surface is all the better for soaking up the gentle heat of a soy-based dipping sauce."
New York City's Best New Restaurants of 2015
by Lucy Meilus | 12.21.15
"From Korean restaurant vets, this intimate East Village spot is doling out seriously impressive shared plates like slow-cooked oxtail and pork belly, and of course, the much-talked-about honey butter chips (eat them while they're warm!)."
The 10 Best New Restaurants Of 2015
by Nell Casey | 12.17.15
"The 'Jang-jo-rim,' which at its most basic is a bowl of heavily buttered rice topped with beef and a soft boiled egg, is a warm sweater from grandma, while the Truffle Seafood Broth with Sizzling Crispy Rice is an elegant cashmere to stave off winter's chill."
The Top Restaurant Dishes of 2015
by Pete Wells | 12.14.15 | feat. Pine Leaves Smoked Mackerel
"Creamy, tender, rich with a Christmas-tree scent, Oiji's mackerel tastes as if it swam upstream until it got lost in a mountain forest."
The Top NYC Restaurants of 2015
by Ryan Sutton | 12.15.15 | Best Korean Restaurant of 2015
"Seafood broth with crispy rice is the type of restorative dish you'd hope for during a winter night in Marseille, while honey butter chips represent a gourmet version of the sweet-salty commodity crisps that sell for untold sums on eBay."
The best NYC restaurants of 2015
by Christina Izzo | 12.08.15 | feat. Oiji at #7
"Bibimbap is deconstructed into a DIY "seven flavors", whisper-thin rice-flour crepes joined by a range of toppings that include julienned carrots, shiitake mushrooms and egg whites. Craggy Korean fried chicken is reborn as arguably the most ethereal chicken cutlet ever, trading grease traps of batter for a delicately crisp tapioca coating, and slow-braised oxtail is a handsomely refined rendering of the home-cooked classic, highlighting sweet, gelatin-rich meat with the loosest of grips on the knobby bones it's served on."
10 Best Things We Ate in 2015 in NYC
by Kelly Dobkin | 12.08.15 | feat. Honey Butter Chips at #5
"One of the most viral dishes of the year is their gourmet take on the popular Korean snack food. Available as a side, the thinly sliced flaky potato chips are the perfect balance of fatty and sweet and can also be eaten as dessert."
The 100 best dishes and drinks in NYC 2015
by Christina Izzo & Dan Q. Dao | 10.28.15 | feat. Honey Butter Chips at #8
"Their warm, wickedly rich version--billed as a side but served last, à la dessert--glazes mandolined, fried russet potatoes in high-fat French butter, brown sugar and honey, with cayenne and salt working diligently to check the overt sweetness."
Fine dining at Oiji for under $20
by Ariel Kanter | 10.13.15
"The beef tartare, for example, is gently mixed in a pickled ramp aioli and topped artfully with dots of mustard seeds, picked melon, edible flowers and an egg yolk that has been cooked sous-vide until rich and gelled. It's a dish I'd expect at any of the finest restaurants in NYC (and still under $20)."
15 Essential East Village Openings You Need to Know
by Kelly Dobkin | 10.13.15
"The menu at Oiji, their first solo project, puts an elevated spin on traditional Korean ingredients, like killer fried chicken and chil-jeol-pan seven flavors, which pairs savory rice crepes with artful piles of meat and veggie fillings."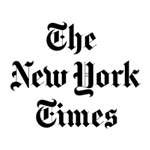 Restaurant Review: Oiji in the East Village
by Pete Wells | 08.18.15 | ★★
"Oiji's braised beef is a variant on a classic banchan, but its version is less salty and soy drenched. You take your wooden spoon and stir it into the rice with half a soft-cooked egg and some low-key radish pickles. The mixture is so subtle it barely registers until the butter's tractor beam switches on and you find yourself thinking that you could eat this every night."
Oiji Instantly Ranks Among New York's Best Modern Korean Restaurants
by Ryan Sutton | 08.11.15 | ★★
"Chefs Brian Kim and Tae Kyung Ku, who trained at Gramercy Tavern and Bouley, respectively, have challenged themselves to refine the comfort food of their native Seoul and beyond. In doing so, they've made Oiji one of the most exhilarating openings of 2015, not to mention one of the city's finest modern Korea restaurants."
Cold noodles NYC: Cool down with these 8 cold noodle dishes in NYC
by Melissa Kravitz & Georgia Kral | 07.31.15 | feat. Cold Buckwheat Noodles with Preserved Ramps
"This cold noodle dish features buckwheat noodles in a sauce preserved in a controlled kimchi refrigerator for 4-6 months! Soy sauce, sugar, vinegar, garlic and ramps all ramps all bring the flavor in this chilled noodle dish, and a soft boiled egg on top is a nice touch."
Oiji Brings Modern Korean Fare and Honey Butter Chips to the East Village
by Devra Ferst | 05.26.15
"South Korean-born chefs Brian Kim and Tae Kyung Ku, vets of Bouley and Gramercy Tavern respectively, are reinterpreting and modernizing the food of their childhoods at their new intimate spot Oiji."
Press